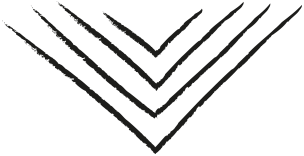 No, it's not a new Foodtastic magazine - this cover was just the result of one of my tasks at the Food Photography & Styling Workshop in Venice last weekend. How great was combining a workshop like this with a nice holiday around Italian wine country and beautiful Venice. That's what I love about 
Meeta K. Wolff
's workshops – she always chooses different destinations. I had to decide between Berlin and Venice and as I had been to Berlin quite a few times but never before to Venice, I thought that would be the place to be for my next food photography workshop.
Meeta not only chooses different locations but also different topics for each one of her courses, and this one focused on "Restaurant Photography", amongst other topics. For each subject, she works with a different expert, and for this one, that was the lovely Jeanne Horak-Druiff from South Africa and her blog
Cook Sister
. Both Meeta and Jeanne call themselves dinosaurs of the blogging world, as they started almost ten years ago. Back then, they were two of only ten bloggers worldwide. Hats off!
Meeta's next workshop in Helsinki will focus on artificial as well as natural light (as you know, Finland has long days and lots of light in the summer but very limited light in the winter). The upcoming Berlin workshop will delve into taking pictures with smartphones. The last workshop of the year will be in Dubai, in September . Have a look on her website 
What's for lunch honey
and get hooked.
When I decided to participate in this workshop, I immediately thought to take my friend Monika, an immensely talented photographer, who started taking pictures with a DSLR when she was about 14 years old and hasn't stopped since. She has just started her amazing blog
Monica meets
 where she posts gorgeous travel pictures. On her site, you can also see images of beautiful Venice during the day and at night. My Venice pics (not the workshop ones) were taken with my iPhone, as I unfortunately forgot to put a memory card into my DSLR - possibly the most annoying thing that can happen to a photographer - I'm sure we've all done this at some point though.
But I digress. Back to the trip and our great workshop… Monika and I decided to drive down to Italy - in an old-school red Audi convertible from the 80s. Yeah! We started our trip on the 1
st
of May, and 10 hours and many stops later, we arrived at the beautiful and picturesque vineyard-festooned hills of Italy. Valdobbiadene, the little town we stayed in, is famous for its amazing Prosecco. You don't want to know how many glasses of it we had every day. I've never tasted Prosecco that delicious before, it was just divine!
The workshop started Friday morning. We learned everything about the camera and its functions as well as food styling. Although this wasn't exactly new to me, it's always good to revise.
Jeanne used some handy slides and had tons of information for people just starting out or thinking of getting into it.
And this is how she explained basic photography:
Changing the
shutter speed
changes the amount of time the shutter remains open to let in the light.
Changing the shutter speed controls two things:
1.)  The lightness/darkness of your picture
longer/slow shutter speed = more light = lighter picture
shorter/fast shutter speed = less light = darker picture
2.)  How blurred your picture is
longer/slow shutter speed = more blurry photos
shorter/fast shutter speed = sharp, clear photos
Changing the
aperture
controls how wide the shutter opens to receive light
It's important to remember that the smaller the number, the bigger the opening
Changing the aperture controls two things:
1.)  the lightness/darkness of your picture
larger aperture = more light = lighter picture
smaller aperture = less light = darker photos
2.)  the depth of field (how much of your picture is in focus)
larger aperture = a very small part of the picture is in focus
smaller aperture = almost all of your picture is in focus
Controlling the
aperture
 also means creatively controlling your picture. Do you only want to have your centre subject in focus in front of a blurry background or do you want everything in your image in focus? That's controlling your depth of field. If you use the rule of thirds, it'll help you find the right focus and framing and assist with decisions on distance to your subject.
When you start taking pictures with a DSLR, it's always better to begin with the AP setting, where you control the aperture and let the camera pick the appropriate shutter speed (this is where I started) or the SP setting, where you control the shutter speed and let the camera choose the aperture for you. I use my camera on the manual setting and always take pictures in RAW format. A raw image file isn't processed yet and therefore can't be printed. It's also called a digital negative, as it's pretty much like a negative in analogue photography. The negative isn't usable as an image the way it is, but has all the information needed to create it. So if your pictures are too dark for example, it's not the end of the world, as you can fix them afterwards.
Also very important when taking pictures: the correct white balance. I always use the automatic setting, but if you're, say, in a dark room with artificial light, it's important to change the white balance setting on your camera to tungsten or input the correct Kelvin number.
Like Meeta and Jeanne, I always try to use natural light for my pictures, which means I have to pay close attention to which direction the light comes from. Taking food pictures near a big window on a cloudy day is best. Meeta told us that the distance of light in relation to the subject determines the softness or harshness of light. Never mix artificial and natural light – only use one type of light for your food images. Backlight is perfect for food photography, as it adds texture and depth. Side light just touches the surface of a dish to enhance the texture and creates shadows and therefore a more dramatic look. According to Meeta, it's great to work with colour palettes as well, which I've not tried yet but plan to very soon.
In the prop department, I recently found out about fabrics with wooden prints on them. I think that's a great idea and am definitely getting a few samples in different tones (dark, light etc.).
After the theoretical part of the workshop, we continued with group competitions on day 2. The first task at hand was called
"Strada del prosecco"
and we had to shoot 4 different pictures, containing the following:


A restaurant


An action shot


A location (food, the villa, etc.)


The Prosecco Primo Franco (as a product shot)


Also on my task team: Matt Clark from Scotland and Valentina Probst from Miami.
Another task was to create a food image similar to one of the pictures from a food magazine we received. Matt, a photoshop wiz, built a cover with one of my shots that looked exactly like the magazine one, except with the title changed to foodtastic.
Here are our pictures - the one with the glass full of strawberries, the ice cream ramekin on the chair, the Prosecco product shot as well as the action shot of the lovely Dacotha who is responsible for the UK press/media for Nino Franco, are all mine. (Nino Franco is a beautiful vineyard in Valdobbiadene). Matt took the great black and white picture with the glasses and Valentina the fantastic shot of Primo Franco.
We were very lucky and received an invitation to the stunning Villa Barberina from its owner, Primo Franco. We spent a whole day wandering around, taking pictures, eating and drinking Prosecco.
After the two workshop days, we continued our journey to Venice, where we spent one night and half of the next day. Here are some iPhone pictures of the beautiful day we had. Monika and I found a very cool place called the
Stickhouse
, where you can buy ice cream on a stick in heaps of different flavours. And even better: it's all gluten-free! Once you've ordered your favourite flavour, you can choose yummy toppings such as chocolate or nuts. What a pity we don't have a shop like this in Vienna.
I loved my four days in Italy with Monika, who's a great travel companion, and I really loved the workshop with Meeta and Jeanne. Thanks so much to you guys!
Some Venice pics taken with my iphone: