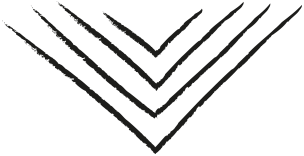 A little bird told me... no, really. No one actually told me about this amazing new cult drink, I spread my wings and discovered it myself. This might sound like paid advertisement, but I promise you, it's not. I'm just completely in love with cider in general and with the Styrian brand 
Goldkehlchen
 in particular. It was high time for cider to get a bit of exposure over here. I used to drink it whenever I was in Scandinavia, France but also Australia - and now I'm enjoying it on my balcony after hours. But it's also finally readily available at many bars and restaurants around Vienna.
I think the reason I'm such a cider fan is that before my coeliac diagnosis, I used to occasionally have a beer, my favourite being chilled wheat beer on balmy summer evenings. To my palate, cider is similarly refreshing as a cold beer, while of course completely different in taste and - gluten-free. Whenever people ask me what cider (French: cidre) is, I usually tell them that it tastes a bit like the Austrian Most drink, which is basically fermented apple juice. But now that I'm drinking it regularly, I wanted to know more...
Cider, also known as hard cider in the US and cidre in France, is produced from apples of different varieties, which are fermented and, during the fermentation process in closed casks, carbonised. It's bizarre that you used to only be able to buy imported French or English cider in Austria - despite the millions of apple trees we have here, particularly in Styria, the Steiermark. Styria is not just the "green heart of Austria", but also a veritable apple paradise. That's what originally inspired Goldkehlchen's founders Adam and Eva (yes, really). In this case, they're not responsible for the ascent of man, but rather for the rise of the Goldkehlchen cider. Still, the apple being a symbol of seduction, this all fits perfectly into their concept.
I read on their website that Adam and Eva met while at university in Australia. Aha! Here we go again - that's exactly how I found this cult drink a few years ago myself. And the two of them decided to produce cider in Austria and utilise the amazing variety of delicious apples on offer in our country.
I didn't just fall in love with Goldkehlchen cider and their genius business idea, but also with the incredibly pretty brand illustrations, so I've been following them on Facebook for a while. And then I actually won 24 beautiful bottles of Goldkehlchen cider. In a sweepstakes. I know, no one believes me, but I swear that's how it happened.
And now I'm drinking them. Every so often. After work. Cheers!