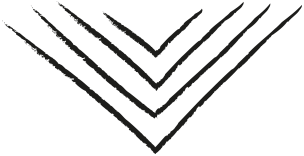 The beetroot's intense crimson colour comes from the betanin contained in the roots, a food dye used to colour pasta in Italy, but which can also dye all manner of other things. More often than not, the yummy red of your berry yoghurt or ice cream may not stem from the fruit it's made of either, but instead from the natural dye of the beetroot.
[dropcap_1]T[/dropcap_1]he beetroot, also called red beet or golden beet, makes dishes (other people's as well as my own) look much fresher. But it's not just the beautiful colour that makes this root so special, but also its sweet and savoury flavour and healthy ingredients.
I've seen people's hair stand on end at the mere mention of beetroot - something I cannot for the life of me understand. Quite the contrary, as you've probably already noticed, if you've been following this blog. I absolutely LOVE beetroot. Whenever I see it on a menu or in a cookbook, I immediately have to eat or cook it. On my frequent trips to my local juice bar, I always order my own individual combination: beetroot, carrots, oranges, apples and ginger. This does not appeal to most people I know, but I could seriously drink it all day.
I particularly like my oven-roasted veggie tray featuring soft-boiled beetroot, finely cubed and mixed together with potatoes, carrots and peppers and seasoned with thyme or rosemary, a little honey and feta cheese. It's divine.
[dropcap_1]B[/dropcap_1]etanin isn't just intensely red, but also very healthy, as it protects cells and vessels. The beetroot has an especially high iron and folic acid content, which is essential for the production of red blood cells. Before I started on my gluten-free diet, i.e. before I was diagnosed with coeliac disease, one of my main problems was acute iron deficiency. At the time, my Mom tried to pack as much iron as possible into each meal, so beetroot salad was a frequent occurrence on our dinner table. Odd that I still love it anyway. Conversely, we also ate liver a lot for that reason, but to this day, that one still makes me gag.
But back to the beetroot. It contains so much more: many essential minerals and vitamins, among them calcium, potassium, magnesium, manganese, phosphorus, iodine, sodium, vitamin C, vitamin B complex and provitamin A as well as tons of protein and carbohydrates while at the same time being very low in fat.
Beetroots purify the blood, lower the acidic levels in the body and stimulate the metabolism. Their secondary metabolites also support the immune system.
How best to handle beet root:
Beetroots can be stored for a while without going bad, but should be kept in a dark, dry and cool place.
Raw beetroot should be boiled in salted water for around 30-40 minutes before eating. Don't peel it before boiling it, otherwise you end up with a very red soup and a pretty grey-looking ugly lump of veg. After you've boiled it, you can peel it before eating. Wear disposable gloves - the dye is intense and doesn't come off easily. If you've made a mess anyway, you can get beetroot dye out of clothes with lemon juice.
To be honest, I never go to all that trouble in the first place and generally buy the beetroot packed up, already cooked and peeled.
There will be a savoury beetroot cake appearing on this blog soon. Stay tuned...
(c) Illustration by Eva Fischer